A GREANLIFE Energy Solution
Go Green and Save Money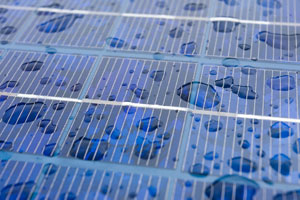 Even though high-performance solar photovoltaic energy systems have become more affordable with competition and innovation, some property owners are reluctant to invest in these rapidly evolving technologies because they can still be expensive to own.
The solution? Get a Solar Loan, PACE Loan, or Lease your solar energy source from GreanLife Solar. You will save money with state-of-the-art solar energy solutions from a provider you can trust. Our Solar Loan, PACE Loan, Solar Lease and PPA (Power Purchase Agreement) programs allow you to go solar for little to no upfront capital investment – you can go green and start saving money immediately.
GreanLife Loans through PACE (Property Assessed Clean Energy)
PACE is a system for financing solar energy systems and other energy improvements by partnering with a city and adding the project cost onto the property owner's property tax bill; amortized over 20 years at a low interest rate. So basically PACE allows you use a low interest loan from your city to finance a solar energy and energy efficiency system on your property, and you pay it back through your property tax bills over 20 years. This program is experiencing wide scale adoption around the country, and is especially popular in places like California. Here is how it works –
The city establishes a partnership with a PACE Provider to administer the program, which is usually funded with municipal bonds.
You gets a site evaluation for solar power through GreanLife Solar
GreanLife Solar delivers a formal proposal to you, and helps you apply for a PACE Loan with your local PACE Provider.
Once your solar energy system is approved by the city, the project gets completed and the PACE Provider pays GreanLife Solar for the system directly, with no upfront payment required by you except possibly a deposit.
You pay off the PACE Loan on your property tax bill over 20 years, at a very competitive rate of interest.
If your property is ever sold, the solar system goes with it along with any tax liability.
For more detailed information on PACE in specific cities, see energy.gov.
GreanLife Solar Lease program: The Process
GreanLife Solar will design, install, own and maintain a solar-energy system on your property.
We own the solar energy system and sell the electricity it generates for a pre-determined price directly to the Commercial (i.e. hotels, big box stores), Government (i.e. schools, municipalities), or Non-Profit (i.e. places of worship) customer.

We connect the system to the electric utility grid and use an integrated net-metering or bi-directional flow device to ensure that your property always receives a reliable source of electricity.

We install an online-accessible monitoring system that will show in real time how much electricity your solar system is producing, and we regularly analyze the performance of your system to ensure its continuous optimal functionality.
After six years, you have the option to buy the complete solar-energy system. Get details.
GreanLife will take advantage of and monetize local and state incentives and federal depreciation and tax credits to save clients even more on the cost of energy.
If you sell your property before the end of your lease, you can transfer the lease to the next property owner with no penalty. Get details.
See Get Started for more details.
Predictable Costs
Utility rates have increased an average of 5% nationally over the past 10 years for commercial, government and non-profit properties. These rates will continue to be fragile in the coming years. You can enjoy the stability of a predictable energy price when you go solar, instead of being at the mercy of rising, changing utility rates. GreanLife Solar is essentially locking in your electric rate for the duration of your lease or PPA term, so you can know what your future energy cost will be.
The benefits are clear – You might pay only $700 a month instead of an upfront $200,000 for a typical commercial system. We offer a 10 to 20 year lease or PPA at an optional fixed rate that's typically 5-10% lower than your current conventional utility electricity rates. The amount of money you will save will increase as conventional electricity rates rise over the years – you could save upwards of 30-40%!
The power of clean, renewable, responsible energy
Fossil fuels like coal, oil and natural gas make up more than 95% of the energy used in the U.S. These fuels are burned for energy and release toxic gases into the air, causing pollution and global climate change. When you utilize solar energy systems you are reducing global damage and our dependence on harmful sources of energy. Not only is solar energy unlimited, it is clean.
Customers, peers, investors and anyone exposed to your solar energy efforts will be attracted to your environmental awareness and are more likely to support your business. Today, reducing your carbon footprint can translate to financially-stimulating notoriety. Demonstrate your eco-friendly dedication and reap all the benefits.
Expert Installation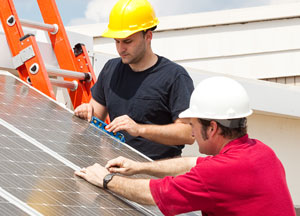 GreanLife Solar installation teams are educated and experienced, and adherence to industry standard design requirements and building codes is simply the norm. GreanLife has done the research on our products and manufacturers to ensure our solar panels, inverters and racking materials are guaranteed to last. We've made sure to offer products of only the highest quality that are backed by warranties fitting the industry standard.
Markets We Currently Serve (but not limited to):
California
Southern (Southern California Edison)
Hawaii
Big Island (HELCO)
Missouri
St Louis (Ameren)
Northeastern States
Maryland, Washington DC, New Jersey, Massachusetts (PJM areas)
Texas
Houston (CenterPoint)
Dallas (Oncor)
Austin (Austin Energy)
San Antonio (City Public Service Energy)